Clean, Green, and Renewable Energy
The community of Perry, NY will have access to clear, reliable, and affordable energy in 2024 thanks to a new solar farm under construction.
Sign up now to join our subscriber waiting list and get updates on the project!

Reduce Your Carbon Footprint

Contribute to Your Community's Sustainability
Community Solar for Perry, NY
Perry, NY is gearing up for an exciting development in renewable energy: a 4 MW community solar farm! This means green and clean energy will soon come to the town. Thanks to this incredible project, more homes and businesses will have access to environmentally-friendly energy that is also cost effective. Instead of relying on traditional methods of obtaining power, which can be expensive and damaging to the environment, Perry now has the opportunity to implement a new, more sustainable form of generation.
"We look forward to bringing the benefits of clean, renewable solar energy to the residents and businesses of Perry."
Michael Stein, CEO, Genie Solar Energy
Perry, NY's  4 mega-watt community solar farm that will consist of 9,000 bifacial solar panels. It will generate an impressive 5,033 MWH of power annually (151,000 MWH over the 30 year life of the system), which could be enough to provide energy to nearly 500 homes per year. This massive solar array is a huge milestone for Perry, NY and sets the stage for similar establishments elsewhere.
Installing a solar array in the area is an amazing accomplishment; not only will it provide clean and renewable energy for the homes in the community, but it also has a significant environmental impact. Curbing CO2 emissions can be difficult, but this project manages to make an impressive start. The solar farm will offset an incredible 3,543 metric tons of carbon emissions each year for 30 years – that's over 100,00 total metric tons in a single community.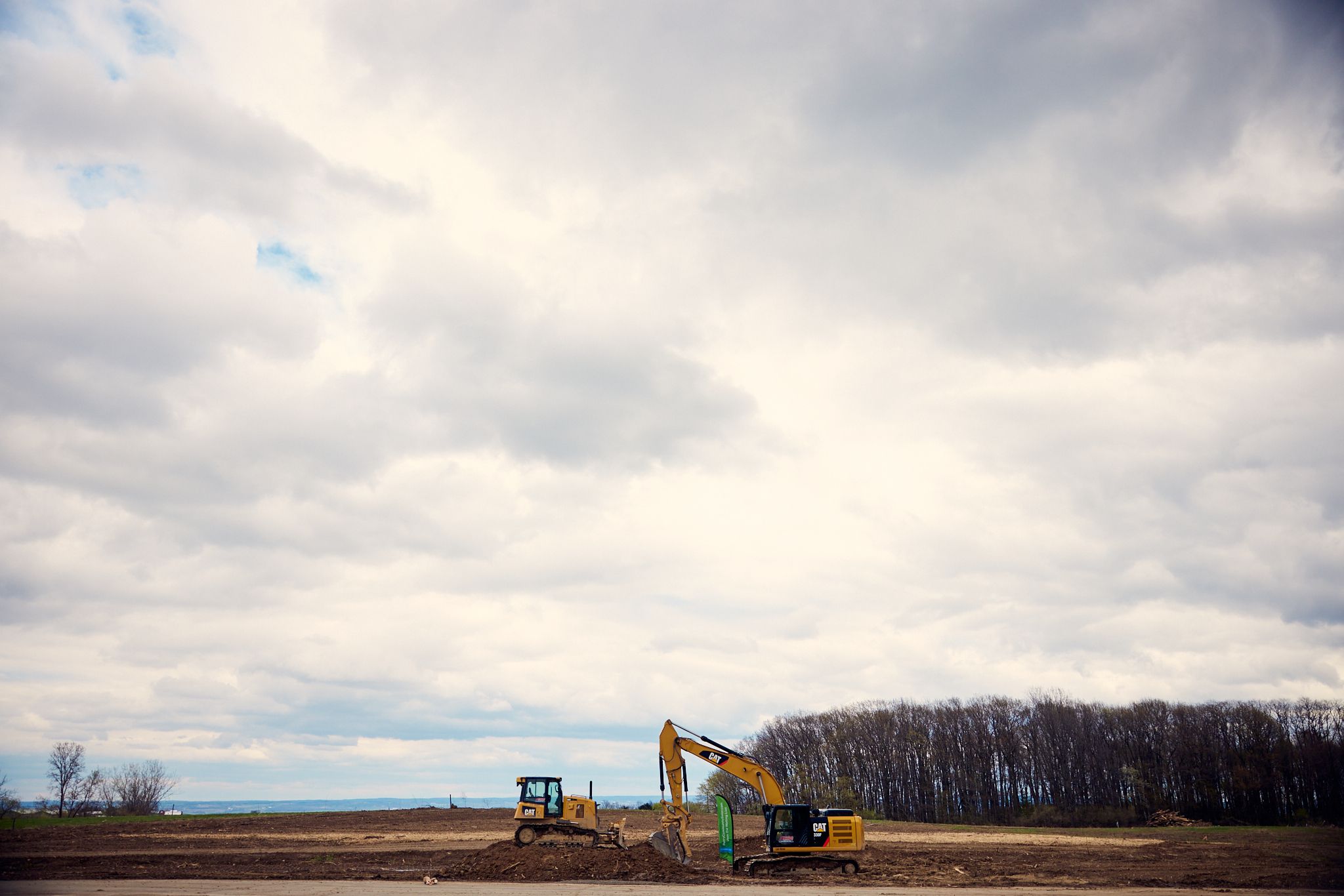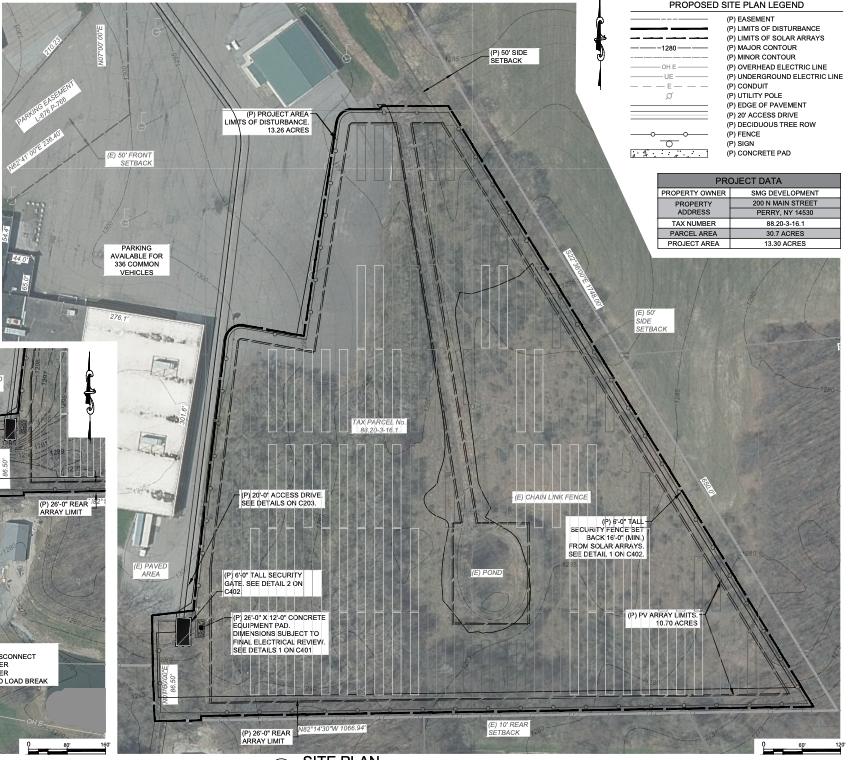 4/17/23: Ground-Breaking
The Perry Community Solar team will be breaking ground on the new community solar project in Perry, NY on Monday, April 17th, 2023. It will be a great day to witness as the landowner and the system owner operator – Genie Solar Energy – come together to commemorate the exciting moment.
12/6/22: Notice to Proceed
Genie Solar Energy received the green light on their first community solar project! This 4-megawatt community solar farm in Perry, New York is set to begin construction during the first quarter of 2023. It promises to bring renewable energy sources to a wider audience and will serve as an example for future solar projects within the region. It's a major milestone for Genie Solar Energy – after months of anticipation, their hard work is finally coming to fruition! Although it will still be some time until we are able to enjoy the fruits of this labor, this notice to proceed is just the start of something big.
About Genie Solar Energy
Genie Solar Energy has an important mission: to help customers access clean, renewable energy sources for their home and businesses. They are a community solar expert with a commitment to helping people save on expensive energy bills and take the next big step towards reducing carbon emissions. With their connection to Genie Energy, a publicly-traded global energy solutions company, Genie Solar provides resources and know-how to ensure customers are getting the best pricing, products, and service in the market. Whether looking for residential or commercial needs, they have the capability to fulfill your energy solution goals.